Sow Some Seeds of Peace and Grow Where You Are!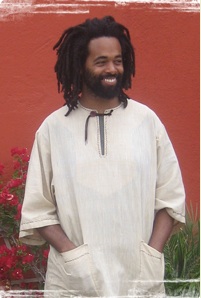 Calling all students, parents, educators, activists and conscious community members! Eugene Cooke, urban farmer and first papa of m.a.m.a. e a r t h, returns to California at the end of this month bringing a brand new lecture/virtual journey through Kenya, East Africa.  Local food systems are developing worldwide and Eugene spent the first quarter of 2011 traveling and learning about farming and food in Kenya.  He'll share incredible images of the beautiful and lush region, the farmers, skills, technology and traditions he encountered.  Here in the US, the local food movement continues to grow and many are lobbying for political support for local food systems.  People from all walks of life are supporting urban agriculture projects that aim to empower and enrich the lives of city dwellers.  This movement has grown through education and strong opposition to commercial agribusiness and genetically modified foods.  Eugene will discuss the power of organizing coupled with the humility of service as he shares stories of growers working to feed the people close to them.  Let's deepen the scope of this new ecology of good food.
Come learn why people from all backgrounds, all levels of interest in gardening and from ages 8 to 80 keep coming back to Eugene's beautiful and inspiring talks!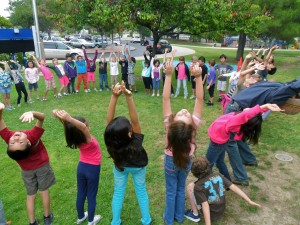 And for all girls ages 8 & up! Please join us on Saturday, November 5th at The Learning Garden, a beautiful space located at Venice Beach High School. The girls will learn about the importance of gardening and how it affects us all along with ways that they can make a difference in their own homes and communities. They'll get their hands just a little dirty as they make something to spread some garden love in their own neighborhood.
If the girls you know are in the Girl Scouts, click here to register.  If not, please rsvp to andrea@4m.erdd.us.
Click HERE for Eugene's calendar of events in Huntington Beach, Irvine and Los Angeles.  Pre-registration is strongly recommended.