Music is medicine.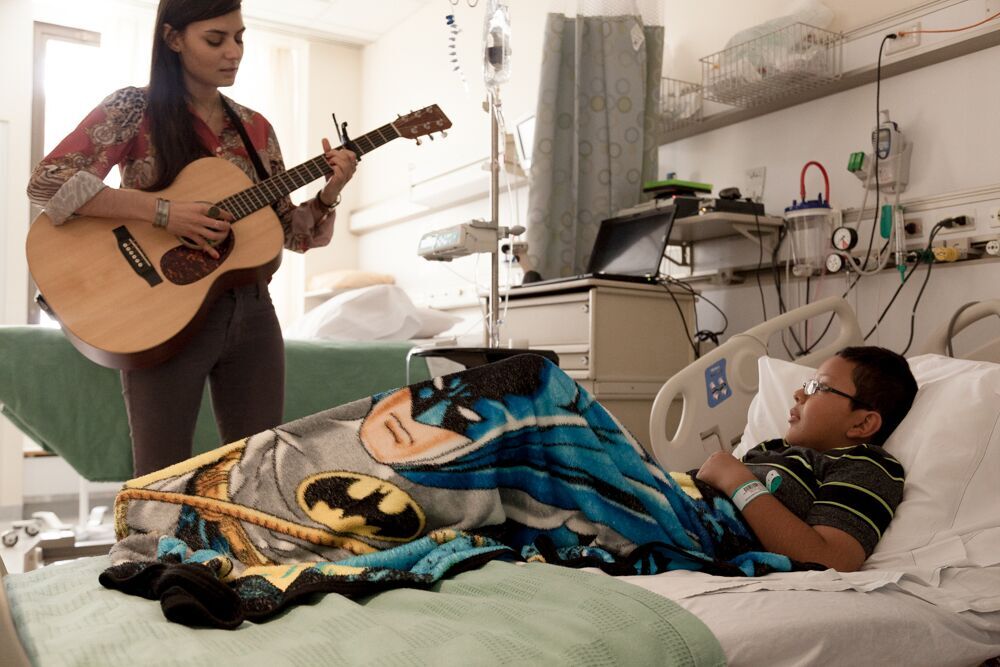 Several times a year, Mama Earth visits Loma Linda University Children's Hospital. The thing we love most about them is their focus on the whole child. The care they give not only addresses the physical aspect of being injured or sick, but also the mental, emotional, and spiritual needs of children and their families. On each visit, we bring interactive art projects for kids, families and staff. The children that are well enough come to the Activity Room to participate and we deliver about 100 Coloring Kits to children who aren't able to leave their hospital rooms.
"Art helps kids to express themselves and not focus so much on the pain", says Myra Benitez, Manager of Social Work at Loma Linda University Children's Hospital. Making art relieves tension, anxiety, fear and worry. It stimulates creative thinking and problem-solving.
Last month, we brought long-time Mama Earth supporter, Nilu, to share music with the children.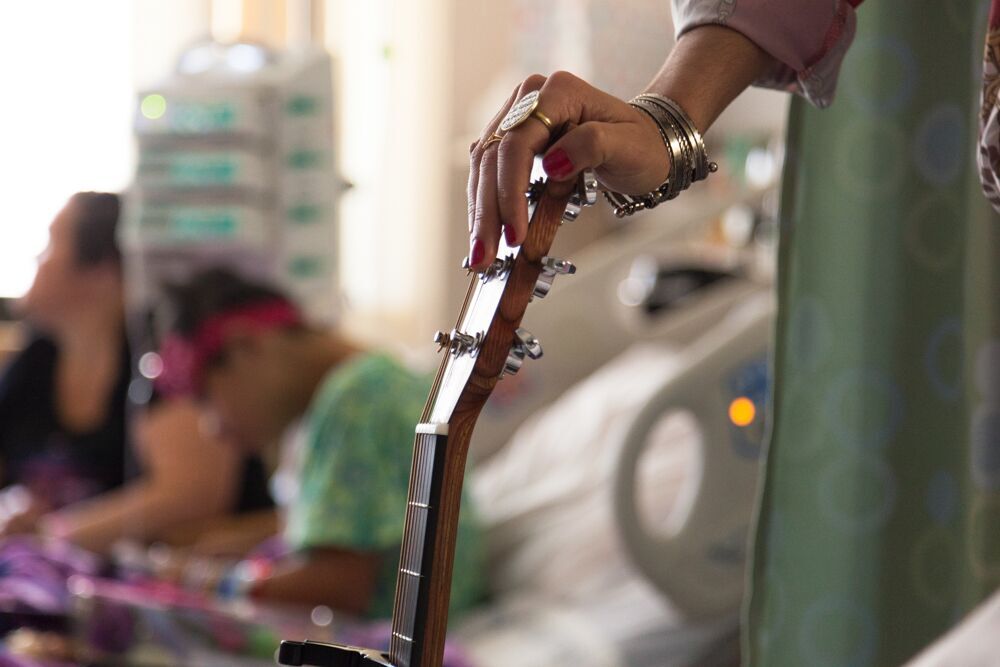 Nilu is a singer-songwriter and multi-instrumentalist from Southern California who draws inspiration from classical, soul, chamber, Persian and rock music to create a compelling soundscape that has one foot in her classical training and another in the rock and soul music she continues to discover. Last year, Nilu was featured on Grey's Anatomy's season 11 finale performing her rendition of The Fray's "How To Save A Life". In the world of music, if you get the attention of Randy Jackson, you must be doing something right. Nilu signed on to have the "American Idol" host as her manager and producer of her next album. Nilu is finishing up her debut, full length album at Henson Studios and is one of the most promising new artists to watch in 2016.
Nilu has performed at several of our fundraisers over the years at The Virgil in Silverlake and The WitzEnd in Venice, California. When we learned that Nilu grew up spending many an afternoon at Loma Linda University Hospital waiting for her mom to finish work, we knew she was the perfect person for a lobby concert. Says Nilu, "I love kids so much and have been working with a student undergoing chemo treatment and I'm just blown away by their strength and attitudes. I'd love to do anything that'll potentially brighten up their day."
Art and music uplift and inspire and have the power to relax and heal the mind, body and spirit. (See more photos here.)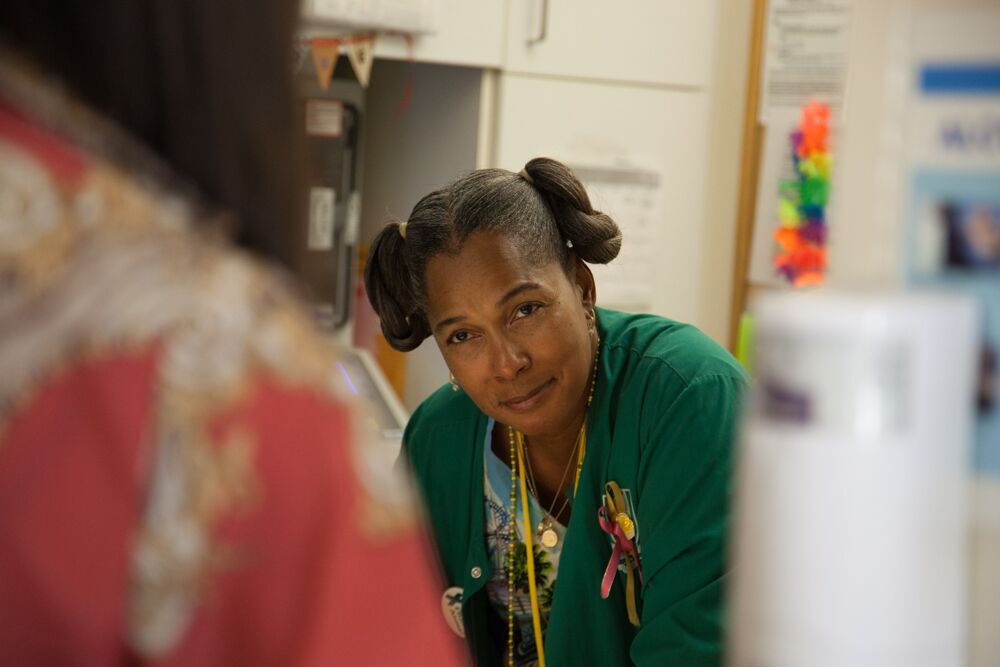 A big thank you to Kelly Phipps, Senior Foundation Specialist at the Children's Hospital Foundation, and the rest of the staff that makes our visits easy, sweet and successful. A big thank you to all that have donated to our IndieGoGo fundraisers for art supplies for the children.
Consider making a donation towards our next visit to Loma Linda University Children's Hospital.
$5 provides 1 Coloring Kit to a child.
Music is medicine. from Mama Earth on Vimeo.