Join us at our Spring 2014 retreat!

Friday May 2nd – Sunday May 4th, 2014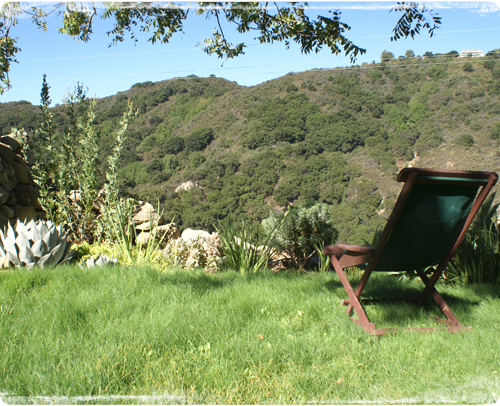 We strive to make the weekend affordable for everyone and keep the price low.  It's $575 if you stay in a yurt.  $475 if you camp.  The price includes accommodations, all food (6 meals) and yoga classes.
Extras include massage ($95), facial ($80), astro-reading with Sonja Marie ($75) and private cabins range from $125-$250 extra. Email andrea@4mamaearth.org about the private cabins or with any questions.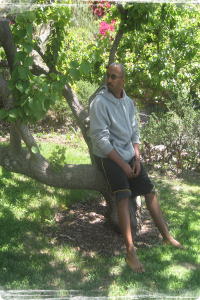 We are absolutely refreshed and recharged!  Attending the Yoga Retreat was soooo needed in our lives.  Every day is challenging here in the heart of L.A.  The "hustle and bustle" of juggling work and kids, leaves little room for relaxation, harmony, balance and love, all of which we were able to soak up at White Lotus! Thank you for the stress-free Yoga experience, the phenomenal massages and the zen-facials!
Can't wait for the next one!
The Story's
I had never gone to a yoga retreat before but I was a fan of Andrea's yoga class and trusted it must be special.  Besides, work had taken its toll and I was in desperate need for some down time.   Well, my expectations were blown away!  Everything about the retreat from the cool yurt accommodations, serene beauty of the surrounding wilderness; fabulous, healthy, gourmet food; great people, the best massage therapist I ever encountered, time for: hiking, meditation, reading, whatever and wonderfully guided yoga two times a day.  Need I say more?  I came home relaxed and at peace with the world, able to face work, friends and family with a renewed energy.  It's so important to "recharge our batteries" and adjust attitudes.  As a nurse I have come to realize that stress plays an important role in the creation of disease. This is part of my wellness plan!! Thank you and please let me know when you are having another retreat!!  -Linda Campbell
The InsideOut Yoga Retreat 2008 was a great experience for me. I'd never attended a yoga class prior to that weekend.  I walked away from the retreat motivated, energized and inspired to continue the practice and to embrace new and different things. Even before attending the retreat, the gestalt of the whole mind, body, spirit and nature connection has always been intriguing to me, but at the same time it felt sometimes a little uncomfortable; especially sleeping in the woods and outdoor facilities. I decided to lean into my discomfort, unblock my chakras; experience something different and new. Now I am hooked.  I plan to attend every retreat that Andrea, Kyona and Kailani facilitate.  I met great people, enjoyed beautiful, relaxing surroundings, great vegan food (thanks Beatrix!) and found a way to slow it down, exhale and breathe.  Thanks for your efforts, skills and for organizing such a wonderful, enlightening weekend. Sign me up for May 2009 and beyond!!! I hope to recruit a few friends. Namaste, Peace and Love…   -Kathryn (Kathy) West
I found the retreat – spent with a diverse and engaging group of people – to be relaxing and energizing.  There were plenty of opportunites to participate in activities with others or to experience solitude.  The White Lotus retreat center is lovely and well-kept with many visual delights against the backdrop of mountains and gorgeous fall weather.  We enjoyed gourmet vegetarian meals that were delicious, amazing and simply inspiring.  Everything came together for a perfect weekend.  I am grateful for the loving work of many people, especially Andrea and Kyona, who made it possible.  -Victoria Chau

The Inside Out Retreat was like experiencing heaven on earth.  The facility offered stunning views of Santa Barbara's beaches with a majestic foreground view of beautiful trees nestled within the canyon.  The yoga and guided meditations were especially unique because Andrea and Kyona led with a spirit of inspiration instead of expectation.  This made me feel like I could do it instead of judging myself for doing it "wrong".  As a result, I felt like these classes allowed me the space to feel like I could truly stretch and grow in my abilities.  Also, I've never been physically adjusted during a yoga session…and that took my experience to the "beyond heavenly" realm!  And the food…I never thought vegetarian food for three days could ever be this satisfying and delicious…and right now, I have committed to stay off of meat for the next 3 weeks…(if only I could cook the way our chef Beatrix did!!)  All in all, the retreat exceeded ALL of my expectations by far and left me feeling rejuvenated, refreshed and filled with new revelations about my life. Thank you so much for creating this sacred space for us…and inviting me to participate!  Continued success to you…can't wait for the next one!    -Adriane Hoppe
Email Sign Up

Want to be the first to know about upcoming events and the exciting things that m.a.m.a. earth is up to?

Sign up below.

Blog Categories

Blog Archives

Events Calendar

Events are coming soon, stay tuned!