Lessons of 2015: Don't Feed the Animals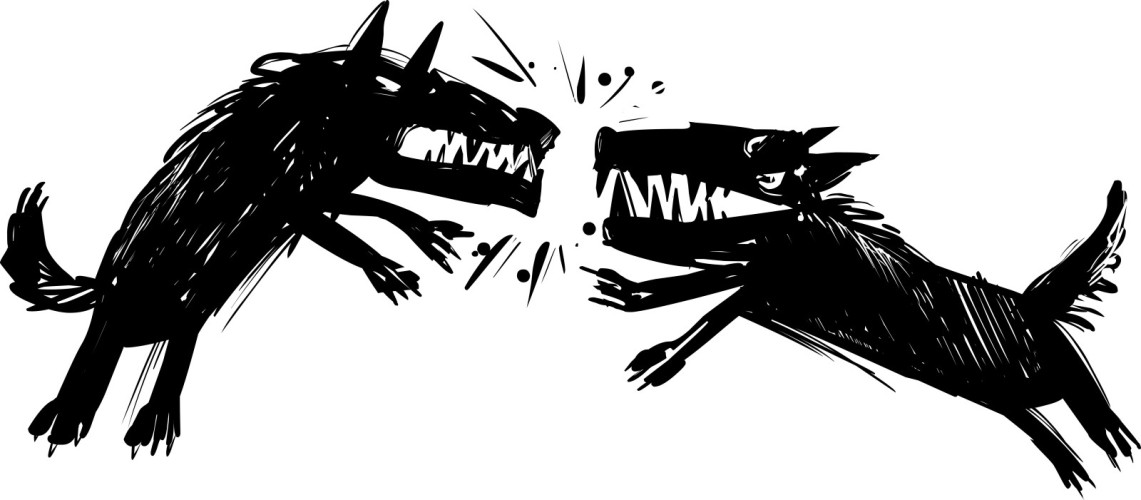 An old grandfather told his grandson: "My son, there is a battle between two wolves inside us all. One is evil. It is anger, jealousy, greed, and resentment. The other is good. It is joy, love, hope, humility, kindness, empathy, and bravery." The boy thought about it, and asked, "Grandfather, which wolf wins?"
The old man quietly replied, "The one you feed."
This year was, well, hard.
Make no mistake, it was filled with a million and one blessings – our families, our children, travel, time spent in nature. But watching the world – extra-judicial murders of beautiful people like Tamir Rice and Sandra Bland, mass shootings all over North America, terrorist attacks in Lebanon, Paris, Nigeria, Thailand…sigh. It's enough to get you feeling hopeless.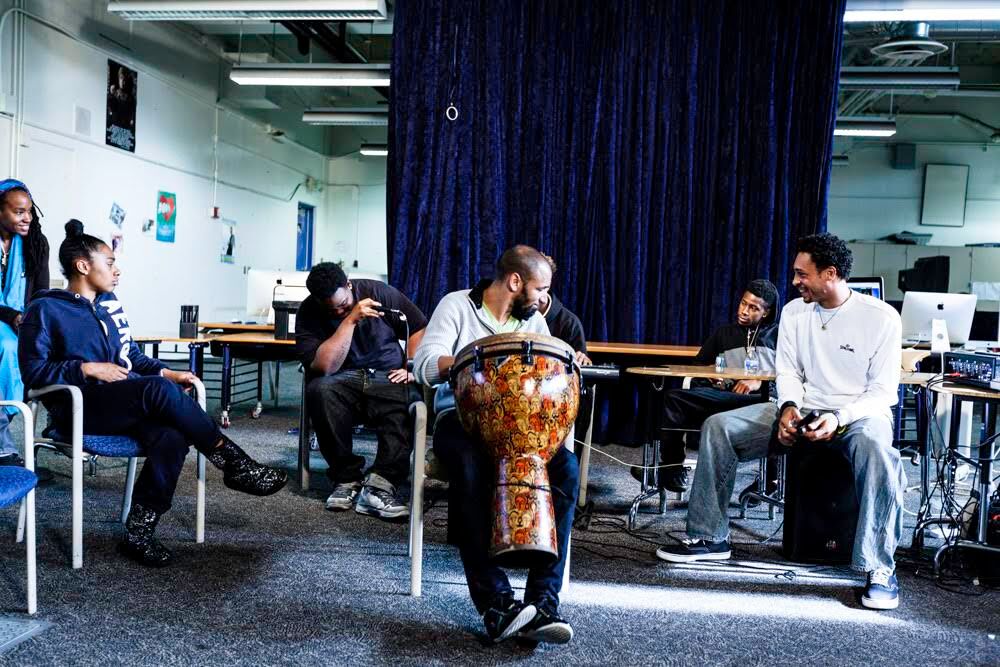 And we had our own growing pains. For the first time, Mama Earth presented not just a special workshop or a one day event, but a 30-week music and writing program in South Los Angeles for 9-12th graders. South LA is a food desert. Half of the school is in Foster Care. Many of these kids have a parent incarcerated. Many of them know someone or a few someones that have been murdered. Adolescence already brings tough challenges, within and without, but teens in South LA are not just watching this stuff on the news, it's real life. We were challenged to create curriculum, facilitate performances for school assemblies, work as a team, and trust one another…or not. To hold each other up or tear each other down.
Which wolf would we feed?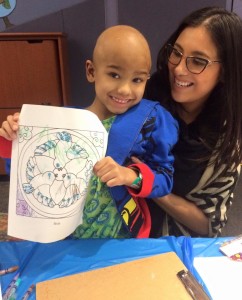 This Spring and Fall, we visited Loma Linda University Children's Hospital. We present an arts enrichment project called Coloring Mandalas, curated by mother, artist and longshoreman, Valerie Zaks.
"Art helps kids to express themselves and not focus so much on the pain", says Myra Benitez, Manager of Social Work at Loma Linda University Children's Hospital.
We make art with patients, parents, volunteers and staff and bring about 150 Coloring Kits for children stuck in their hospital rooms. It's so fun. And the children are so sweet. Our hearts swell when we meet toddlers and kids and teenagers in the hospital for a myriad of reasons. What does a mother feel when we hear that some children can't be photographed because it might pose a threat to their safety?
There's more. And it's a tear jerker. Our friend Kadeisha died. Mama Earth helped with a concert in 2012 to raise money for her medical treatments and family. Kadeisha was an inspiration. She was empowered. She was brave. She was committed to her health and wellness. She was dedicated to her family. At the end of this year, after a 4 year journey with breast cancer, she left behind two small children, a loving husband and so many more that loved her. At her Los Angeles Life Tribute at SGI-LA Friendship Center in December, folks came together to play sacred rhythms, dance capoeira, sing songs.
And the good stuff? So much good stuff.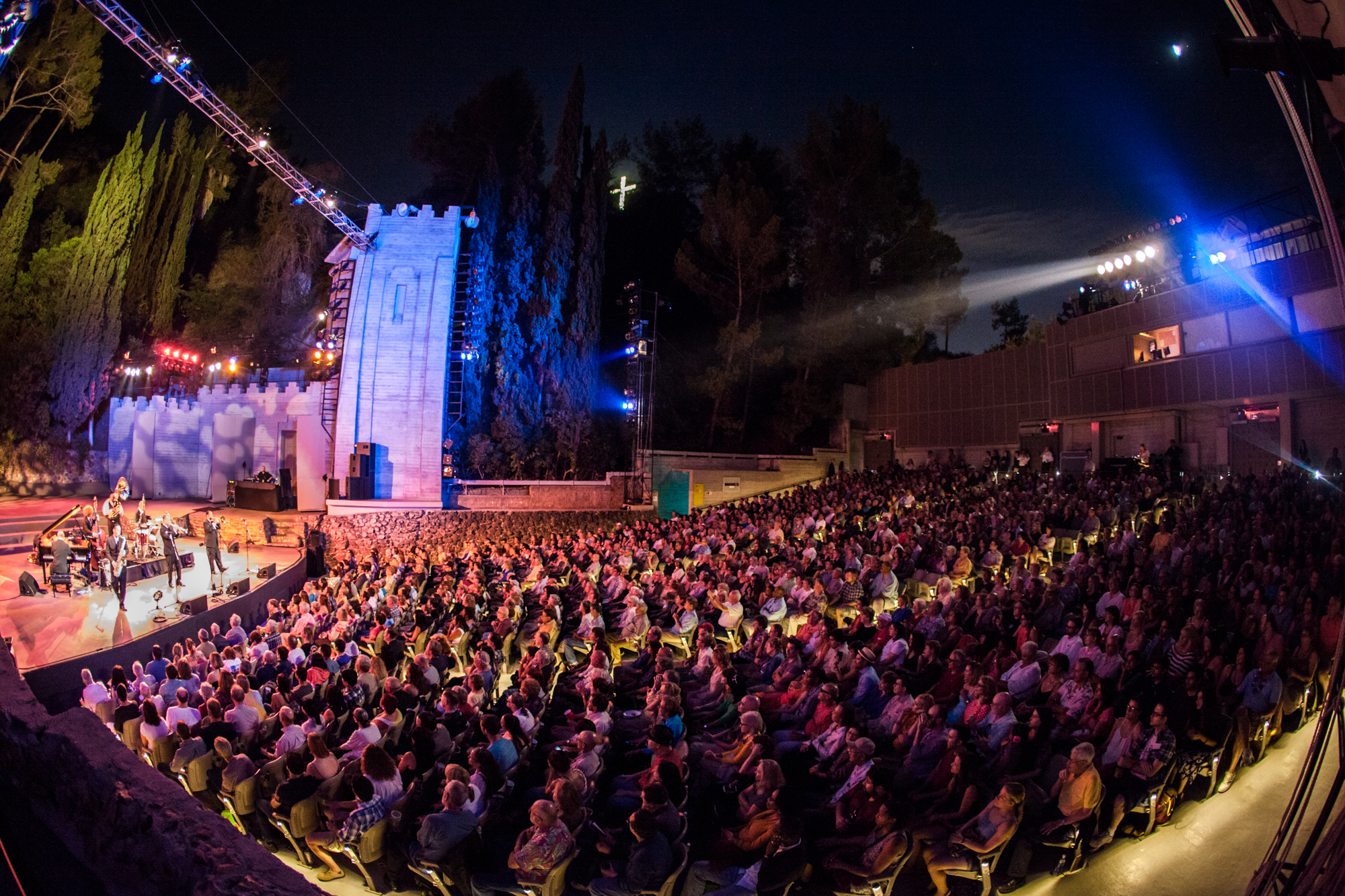 And just as we thought maybe we'd take some time to rest, Mama Earth was accepted as a Summer Partner as part of the historic Ford Theatres grand re-opening in Hollywood next summer. We'll produce a live music and dance concert under the summer sky that celebrates island culture, our living elders and the ancestors.
So which wolf will we feed?
We pick joy, love, hope, humility, kindness, empathy, and bravery. Here's wishing you and your loved ones a Happy New Year.
Onward and upwards in 2016!